Matte's Mandate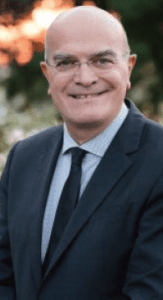 When it comes to electric vehicle batteries, Quebec's Association of Auto Parts Recyclers (ARPAC) share a question in common with much of the general Canadian public: "What end of life electric vehicle battery strategies need to be in place to support our environmental goals while achieving the one hundred percent zero-emission vehicle target by 2035?"
Luckily, ARPAC has a number of answers. Specifically, four "comments" from association CEO Simon Matte on how they will attempt to guide the automotive recycling industry for when electric vehicles and their batteries wind up in salvage yards.
Matte's first comment speaks to the need for ARPAC to reassure Canadians that automobiles have been recycled in this country for more than a century and EVs won't be what stops that.
Secondly, Canadians can be set at ease when their EV reaches the end of its life as any business that is a member of Automotive Recyclers of Canada (ARC) is proven to be a qualified dealer and is able to safely and sustainably dismantle and recycle an EV according to Canadian Automotive Recyclers Environmental Code standards.
Batteries taken in by an ARC-member facility can be inventoried, inspected and re-sold to repair another vehicle or to companies who deal in the manufacturing of energy storage equipment.
Finally, Matte suggests a tax for buyers looking to export Canadian parts from EVs that could contain valuable minerals that could otherwise be re-integrated into the manufacturing process.
Hollingshead of the Table
The Automotive Recyclers Association (ARA) named Marty Hollingshead as the new president during the organization's 78th annual conference in Dallas, Texas last month.
Owner of Northlake Auto Recyclers in Hammond, Ind., Hollingshead brings 48 years of auto recycling expertise to the ARA and is a trailblazer in his home state for his work to elevate the standards of his industry in Indiana. Northlake was one of the first automotive recycling facilities in the state of Indiana to receive the Indiana Clean Yard—Gold Level Certification from the Indiana Department of Environmental Management, starting in 2009 through 2021. ARA's executive director Sandy Blalock said "Marty prides himself on taking a hands-on approach to the business.
"He gives back to the industry in so many ways, through mentoring, writing for several industry publications, and he leads by example holding others to the high standards that he sets for himself and his team at Northlake."
Hollingshead's Canadian counterpart and chairman of the Auto Recyclers of Canada (ARC), Dalbert Livingstone, said "Here in Canada we have a lot of respect for Marty and know he will have an amazing year as president of ARA. Being a fellow hockey fan, he has been welcomed to Canadian events in the past and has brought great leadership to our members internationally as well as in his home country. We look forward to working with Marty on North American issues for auto recyclers, and trust he will do what is best for the industry."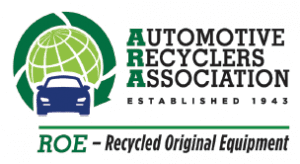 Marty Hollingshead has served on ARA's Executive Committee since 2018.
Good Deal for Dale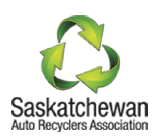 The board of directors for the Saskatchewan Automotive Recyclers Association (SARA) has welcomed Dale Nagel, Dale & Lisa's Farm & Auto Ltd in Mossbank, into its ranks.
A lifelong hot rodder, Nagel built his first ride when he was only 15 years old—a 1940 Fargo truck on a Malibu frame, with all parts sourced from his father's farm shop.
All it took was some 20 abandoned vehicles showing up on his property circa. 1998 for Nagel to put driving buses in the past and start full-time on restoring and recycling vehicles alongside his wife Lisa. "I started with SARA at its inception, and still participate actively out of a passion to build the business properly. The land this business sits on is my own and I am completely accountable for what happens to it," said Nagel.
Nagel says that his business has done nothing but grow since it was first incorporated in 1999, which then upsized to a larger facility in 2004.
"We presently have four full-time employees, a part-time accountant, and have split the operation into two facilities: one for auto wrecking, and another in the town of Mossbank for repair. We run a couple of deck trucks and an off-road truck for towing in the area." "I look forward to being part of this board. I hope to be able to help guide the industry changes that are coming … including the adoption of hybrid, electric and autonomous technology and how auto recyclers will meet the challenge."
The ARC (Automotive Recyclers of Canada) board unanimously endorsed Nagel's nomination. He will take up his full responsibilities at the 2021 Virtual Annual General Meeting in November.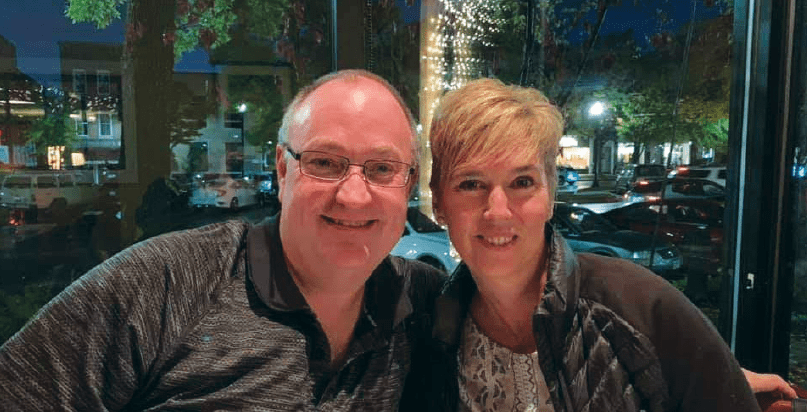 Airbag Applause
Canadian auto recyclers have been working hard to pick up the pieces of the still-ongoing Takata airbag recall that affected millions of vehicles worldwide.
Rebuilder's Automotive Supply (RAS) congratulated the nation's recyclers in an email, saying "Keep up the good work! We Appreciate Our Canadian Customers!", recognizing them for their hard work in tracing and collecting recalled Takata airbags circulating throughout the Canadian aftermarket.
Thus far, Canadian recyclers have recovered recalled airbags from Chevy/GMC/ Cadillac trucks and SUVs, Honda, Nissan, the Pontiac Vibe, Saab, the Saturn Astra, Subaru and Toyota.
The Takata airbag recall was first launched in 2013.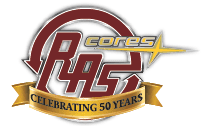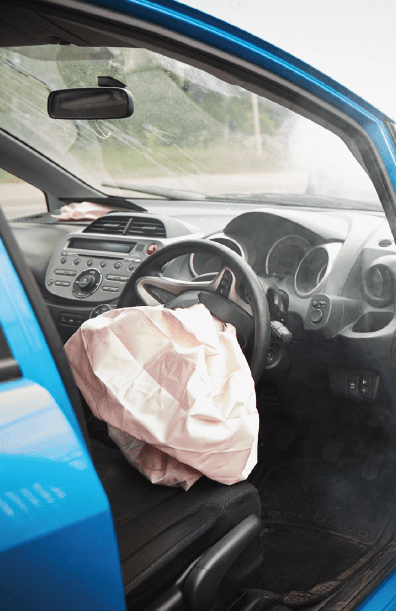 In it For the Long Haul
While lithium-ion batteries have touted a bad rap for allegedly being tossed in landfills or poorly recycled, they actually boast some of the longest lifetimes and highest reuse rates, says Hans Eric Melin, managing director of Circular Energy Storage.
In most consumers' minds, a vehicle creeps closer to end-of-life as it ages in model years. When the vehicle is scrapped, the lithium-ion battery is often believed to be tossed along with it. According to Melin's data on Toyota Prius, Nissan Leaf and Tesla Model S units, a vehicle has roughly the same likelihood of being scrapped at any point in its lifetime as it does at an older age.
"Cars do not reach end of life as they age; they reach end-of-life when it is no longer economical to keep the car. There is a common belief that EV batteries last five to eight years," said Melin. "None of these estimates have been proven correct."
Rather than being scrapped alongside EVs, Melin suggested other global markets repurposing these recycled batteries, leaving little for other countries to conquer.
"Many cars that reach end-of-life in North America and in Western Europe will be acquired by importers in countries where repairs are cheaper and where the cars can be placed on the market again."
According to Melin's data, you will find more older-year Nissan Leaf models in Russia and Ukraine than in countries like the U.S., U.K., Germany or Norway, despite the fact the cars were likely originally sold in these countries.
"This is the main reason we haven't recycled more lithium-ion batteries in Europe and North America—not that we are landfilling them." Melin said there are only two studies globally that focus on whether lithium-ion batteries are ending up in the wrong places.
One study estimates that between 600 and 2,600 tonnes of lithium-ion batteries could end up in the U.S. Municipal Waste Stream. The same study estimates that lead-acid batteries are eight times more misplaced than lithium-ion ones.
Last year, about 210,000 tonnes of lithium-ion battery sales were available for recycling across the world, said Melin, assuming those batteries were ultimately recycled.
"I don't think anyone needs to worry about lithium-ion batteries being landfill," he said. "At today's prices, a recycler could theoretically obtain around eight dollars a kilo for cells; how much of that value they retain depends on the efficiency of the process."
No Substitutions
Subaru released an update to its position statement on the use of alternative, recycled and salvaged parts in repairs on the company's vehicles in August 2021.
"Subaru of America simply wants to be as clear as possible regarding its position on the proper repair of Subaru vehicles," said Devin Wilcox, Subaru's collision certification manager.
"Subaru of America, Inc. does not approve of the use of recycled, salvaged, aftermarket, or reconditioned parts that may not be manufactured to the same specifications or tolerances as Subaru Genuine Parts." The language in the position statement has been updated to eliminate any ambiguity from the previous recommendation that Subaru Genuine Parts "help ensure the vehicle is restored back to its original pre-collision condition" and the use of non-OEM parts "could compromise occupant safety in a subsequent collision."
The Automotive Recyclers' Association responded days later, saying alternative parts are "safe and economical," and that Subaru's decisions on the matter put further strain on an industry neck-deep in a new parts shortage.
"Auto manufacturers have become more aggressive in their efforts to force ROE-Recycled Original Equipment and aftermarket parts out of the market," said ARA executive director Sandy Blalock in a statement. "These statements and tactics stifle competition, greatly increase costs to consumers and in turn, can result in more repairable vehicles being considered uneconomical to repair. Manufacturer repair restrictions have become such a significant issue that both the Biden Administration and FTC have taken unambiguous steps to increase anti-trust and consumer protection enforcement against manufacturer repair restrictions."
ARA's incoming president, Marty Hollingshead, pointed out that "Subaru recycled original equipment parts are the very same parts manufactured by Subaru and that Subaru recycled original equipment parts have a long history of being utilized in vehicle repairs."