News and information for recycling associations across the country
British Columbia (BC Auto Recyclers)

The B.C. Auto Recyclers are committed to electric vehicle education. In 2021, the Automotive Retailers Association of B.C. launched its EVfriendly initiative aimed at cultivating an across-the-board higher degree of confidence in zero-emissions vehicles.
"The motivation for developing EVfriendly was to help instil greater confidence for consumers who are likely to transition from driving a conventional, gas-powered vehicle to an electric or plug-in hybrid," said senior project manager Ken Hendricks, who also serves on the ARC board. "For those drivers who have already made the switch to electric, we want to reassure them that their car will be properly cared for by trained and qualified industry professionals."
The EVfriendly campaign includes a program to become an EVfriendly- Certified Auto Recycler on two levels. The training assures you and your employees are trained and qualified to recycle EVs and EV batteries in a "responsible and safe manner," says the organization. Level 1 training is required for all managers, parts persons, delivery drivers, shippers and receivers, inventory management and dismantlers. Level 2 is required for all receivers, dismantlers, inventories and anyone testing batteries, though ARA recommends the training for all other employees as well. All courses are available via the ARA Centre of Excellence.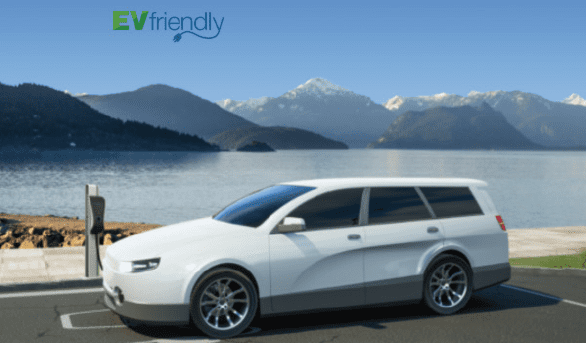 SARA welcomed Dale Nagel, owner of Dale & Lisa's Farm and Auto, to its board last October, rounding out the now four-strong group of directors. Other directors include Keith Kabay of All Parts Automotive in Regina; Don Bourassa of Weyburn's Southside Auto Wreckers and Dylan Riffel of Saskatoon's Affiliated Auto Wrecking. Nagel has been an active participant in SARA initiatives since the organization's inception.
"I look forward to being part of this board," he said. "I hope to guide the industry through the changes that are coming—including the adoption of hybrid, electric and autonomous technologies and how auto recyclers will rise to that challenge." SARA is headed by President Jack Smith of Top Line Salvage in Moose Jaw and Vice President Alan Fontaine of Vic's Automotive in Swift Current. Michele Morrison of SGI Salvage serves as treasurer.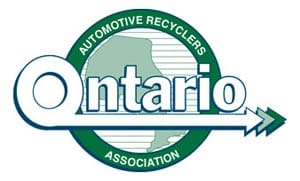 After a two-year hiatus, it looks like members of the Ontario Automotive Recyclers Association (OARA) will finally get to meet in person. The 2020 and 2021 events were canceled due to the pandemic, and the association has officially come together through Zoom to handle association management. But there is no substitute for being together in person. In early 2021, the association held virtual trainings with Profit Team Consulting on topics ranging from "Lessons Learned from the Pandemic" to "Sales Management" to "Purchasing, Processing and Inventorying Cars" to the "Recyclers Roundtable" to "Ask the Experts" sessions. They then went on to specific Inventory Buddy and Bid Buddy training later in the summer.
The 2022 event is planned as a full convention and trade show, but organizers know that accommodations will be needed. "Members really want to get together; that's where a lot of the learning happens. And the overwhelming demand for booth space and sponsorship lets us know that industry suppliers and buyers really want to be involved," said Greg Woodbeck, OARA president. "There will be some accommodations, but I think members will accept them if it means working together in person again." The event is scheduled for March 31-April 2, 2022, at the Mississauga/ Meadowvale Hilton Hotel.
"If we have to reschedule the event again, we will begin planning as soon as possible—we will not wait until March 2023—we will host the event as soon as it is safe to meet again."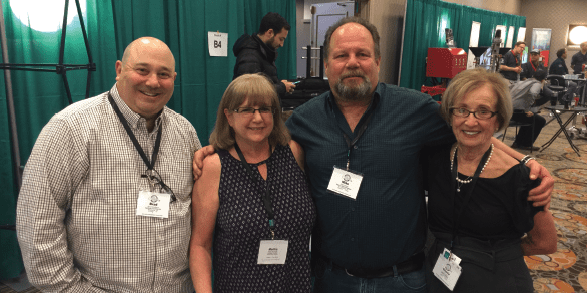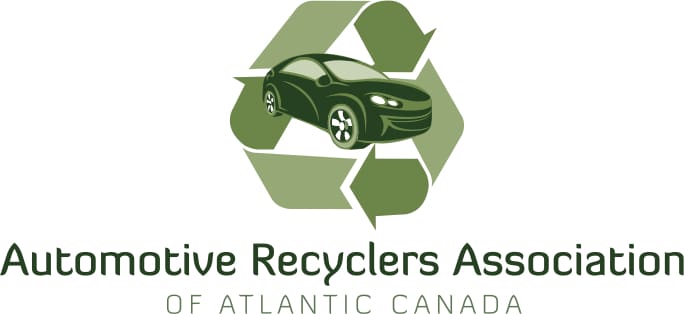 The acquisition of salvage for auto recyclers to fill their inventory of recycled parts continues to be a problem for auto recyclers everywhere. The pandemic has made the problem more challenging: miles driven has dropped, fewer accidents, new car inventories declining and the ramp up of used car prices has led to less inventory of auto recyclers. With parts demand surging and strong scrap prices, this has created a salvage acquisition crisis. The major salvage auctions are active in Atlantic Canada, and some direct insurance contracts still exist—but finding vehicles is now a full-time job.
Atlantic auto recyclers have always been strong supporters of ARC's vehicle acquisition efforts, notably Retire Your Ride and Car Heaven. The Car Heaven program got a big boost early in 2022 and across the Atlantic region with the addition of the IWK Foundation as one of the charitable partners.
"ARAAC has had a long association with IWK, previously making donations that help kids, women and family health in all corners of the region. They are a powerful brand in Atlantic Canada, and we hope that with them joining Car Heaven, they will be able to generate vehicles to bid on, and much needed funds for the Foundation. We like those win-win situations," said Andrew MacDonald, President of ARAAC.
Auto recyclers have also increased their marketing and promotional efforts with the public, dealers and the insurance sectors. "We need vehicles to break up for parts—that keeps our customers and employees happy. And who doesn't need some happiness?" concluded MacDonald.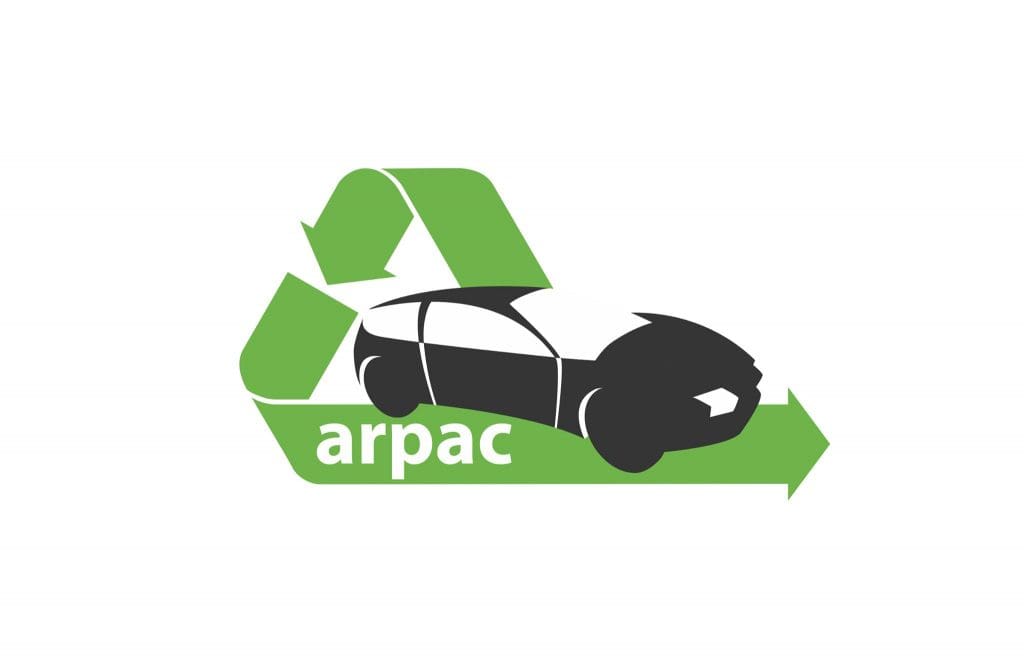 The year 2021 marked the 50th anniversary of ARPAC. Since its creation in 1971 by visionary recyclers, ARPAC has always known how to listen to its members and their customers to effectively respond to their needs and concerns.
In 50 years of operation in Qu bec, ARPAC has transitioned from unknown, to misunderstood, to widely recognized—thanks to the good practices of its members and the partnerships it has managed to forge. With the advent of social networks, it has developed a new customer approach. New technologies are part of our daily life and the arrival of electric vehicles is already transforming the industry's way of operations.
ARPAC's 50th anniversary convention was expected to host more than 600 participants at the Centre des congr s in Qu bec City—but the grand celebration was replaced with a general meeting with 60 participants at the Centrexpo in Drummondville.
During the event, Pierrette Grenier, owner of Pices d'Autos Samson and former ARPAC treasurer, received the Roger-Fug re Sr. Excellence and Innovation trophy in honour of her career achievements and her departure for well-earned retirement. She remains a member of the Board of Directors of the ARPAC foundation. Patrick Veilleux of Pi ces d'autos usages Sherbrooke, currently working with Car- Part.com, and Pierre Brouard of LKQ, retired, received plaques in recognition of their valuable contributions as departing members of the Board of Directors.
ARPAC now looks ahead to its centenary. As we follow the path charted by car and truck recycling enthusiasts, the organization is sure its future is bright.