Teamwork makes the dream work, and John Logel Sr. has the proof
Why did the chicken cross the road? Because Clarence Logel bought the coop and turned it into a successful auto recycler. That may not be the punchline to the mysteriously classic joke, but it is the story to Logel's Auto Parts in Kitchener, Ontario.

Logel's was first started by Clarence in the early 1950s. It was originally a chicken farm, but Logel had transformed the lot into an auto service business. Back then, it was called Logel's Auto Service—but Clarence often had difficulty finding used parts to complete repairs. So, to fill the gap, he started Logel's Auto Parts in 1959.

In 1977 Clarence's son, John Logel Sr. joined the business as a licensed mechanic, following a nine-year stint as a shop service manager in the waste management sector. In joining the business, John Sr. inherited mountains of scrap engines, transmissions and heaps of other parts, along with what he calls the old ideologies of auto recycling.

He was unaware that he would trail a legacy in Canada's automotive recycling sector. On his first day, a fervent John Sr. employed a card system to keep better track of vehicles and parts inventories. The same vigor for chance and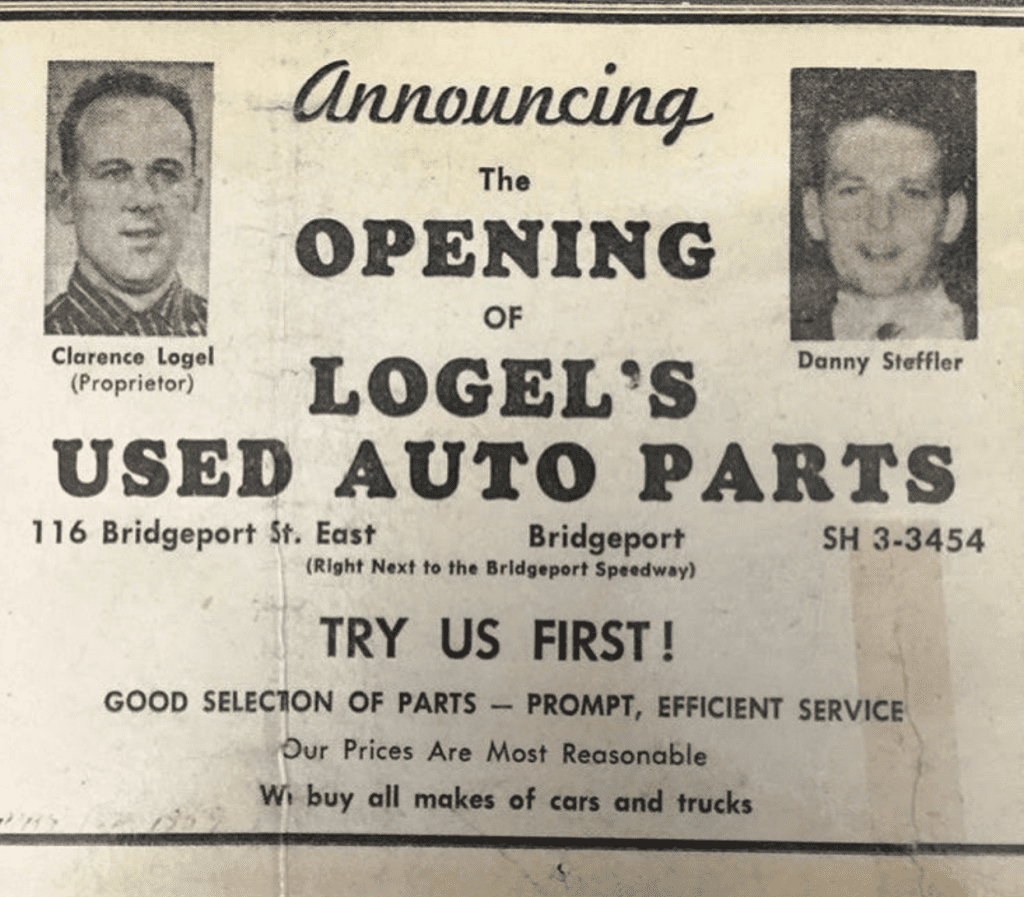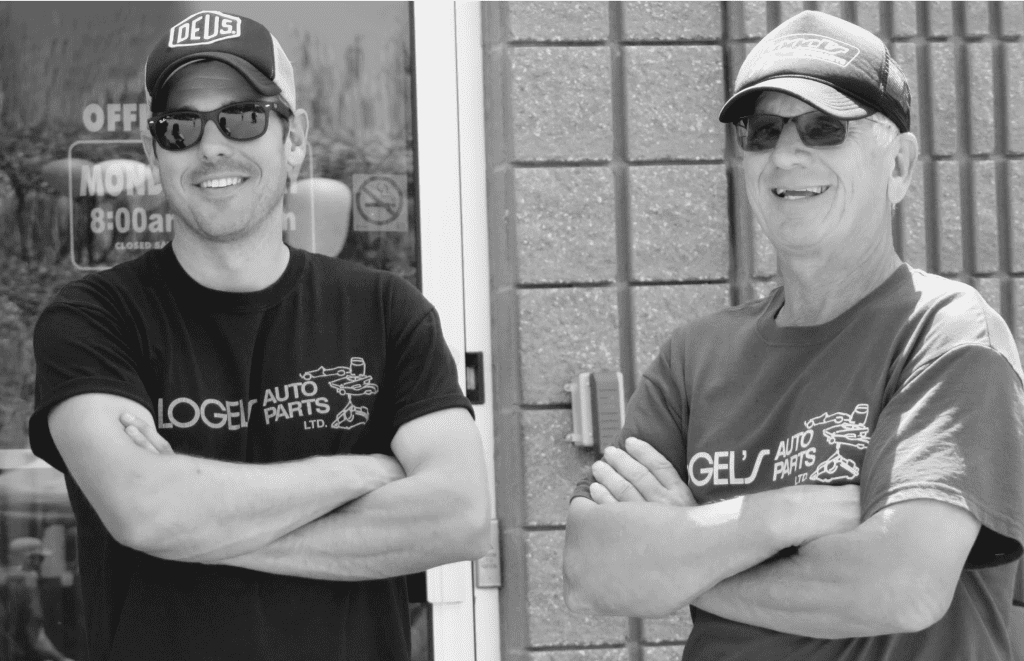 betterment of the industry became a pattern throughout his entire career. In the 1980s, John Sr. joined the Automotive Dismantlers and Recyclers Association (ADRA). At the same time, he began to witness activities of re- cyclers in the United States's recycling industry, taking note of their practices and using them to supplement his own approaches in Canada.

"If I had not been involved in both the Canadian and U.S. associations, my path would have been totally different," said John Sr. "Being among other like-minded owners, brainstorming, new ideas—it drove a lot of innovation. Seeing what works in one area of the country doesn't necessarily mean it will for you, but it keeps you looking for new directions, other than what has been done for years in a certain way." His efforts were rewarded with a Beautification Award.

The mid-1980s saw John Sr. strive for another forward-thinking advancement as he took on the task of computerizing the entire yard and parts inventories. It paid off tenfold. In 1997, a fire destroyed both the original buildings at the business's Bridge Road location. But thanks to his strong relationships with the OARA crew, the business fared all right.

"OARA had inventory in their computers, so it was much easier to get the business back up and running quickly," said John Sr.

The team worked from trailers for six months. The city allowed Logel's to rebuild, but it preached a firm no when the business proposed expansions. It was around the same time that John Sr.'s son, John Logel Jr. joined the business. He spent the 1990s learning the inner workings of Logel's Auto Parts—everything from stripping tires, dismantling vehicles, operating loaders, controlling shipments, crushing cars; you name it, John Jr. tried it out.
"Had I not been involved in both the Canadian and U.S. associations, my path would have been totally different. Being among other like-minded owners, brainstorming, new ideas—it drove a lot of innovation."
— John Logel Sr., second-generation owner, Logel's Auto Parts
His dedication to learning convinced John Sr. his son was ready for more responsibility. "I gave him operational control for two years," said John Sr. "Like any learning curve, there were some errors along the way. But I always gave him the same advice; try, test, reveal, repeat." John Sr. handed his son full control in 2007—but by no means is he out of the picture.

"We still talk and share ideas daily," said John Sr. He also meets three times a week with managers and dabbles in some project-based work for the business. Looking back, John Sr. is most proud of two things: his son's successful handling of the now three-generations long Logel's Auto Parts legacy, and his involvement with industry associations.

"What I learned from my work with the associations is invaluable," he said. "If I came home after every meeting and only picked up one new idea, I always said the trip was paid for many times over—and seldom you came home with only one new idea! The conferences were also a way of recharging yourself, meeting old friends and making new ones, seeing the latest products for our industry and putting them into your operation.

"If you want to succeed, be involved."