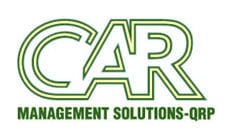 By Mike Davey
Toronto, Ontario — August 20, 2015 — The CAR-MS QRP Group of Recyclers is growing again, with the addition of four new members in Atlantic Canada. This comes hot on the heels of the company's recently announced partnership with Monidex.
CAR-MS QRP was formed in October of 2005, when two companies decided to merge their expertise to offer industry a one stop solution to salvage and parts acquisitions.
The new members are Island Auto Supply of Charlottetown, Capital City Auto Parts of Fredericton, Bastarache Auto Salvage from Shediac and the second location of current member Maritime Auto Parts in Dartmouth.
"Upon visiting these newest members this past week, I was struck by their enthusiasm and passion for the recycling business," says Pat Ryan, VP of Operations for CAR-MS QRP. "The owners of these new member recyclers are awesome additions to our team and give us a substantial footprint in the Maritime provinces."
Ryan says this is only the first wave of expansion for the company. Watch for further announcements as new members come onboard.
"As we look to expand the CAR-MS QRP brand across Canada we will seek out recyclers with the same enthusiasm to complement our growing core group of professional recyclers," he says.
For more information, please visit car-ms.ca.