The Automotive Recyclers Association hosted its annual convention and trade show in November, in what was the largest gathering of automotive recyclers since the pandemic hit in March 2020.
Automotive Recyclers Association puts on a conference for the books
In what was the largest in-person industry event since the onset of the global pandemic, several hundred automotive recyclers, industry vendors, suppliers, and supported gathered in Dallas, Texas from November 11-14th for the 78th Annual Automotive Recyclers Association (ARA) Convention & Exposition.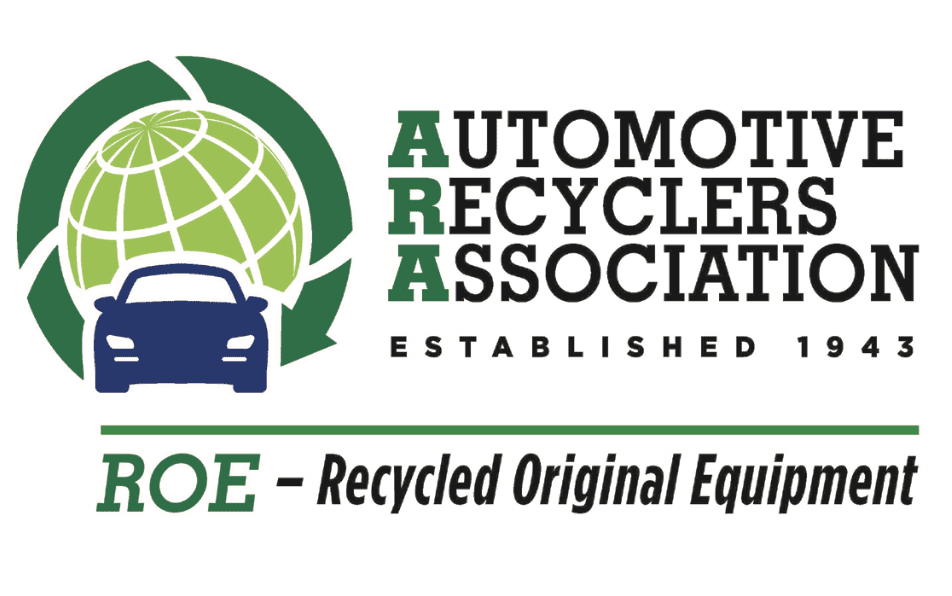 The event kicked off with several of the Association committee meetings, including the Affiliate Chapters Committee meeting, of which the Automo- tive Recyclers of Canada is a member. ARA's new Interchange Committee met and welcomed several interested observers. The new Committee will be focusing on ways to enhance the capacity of all automotive recyclers to sell more Recycled Original Equipment (ROE) parts that currently have no interchange or adequate description to allow integration into quotes and/ or listings. The first day also included the popular Tech Talks with indus- try software platforms such as Hollander, Car-Part and Buddy Automotive Innovations.
The classroom learning kicked off with the Opening Keynote by Tony Graham of Solera titled, "The Evolving Automotive Industry." Thursday evening also featured the opening of one of the largest automotive recycling expositions in the industry with over 100 new and returning industry vendors who support the industry.
A meeting of the membership took place on November 12, 2021. Open to all members, this was an opportunity to hear about volunteer committee activities, Association priorities, and was immediately followed by a Board of Directors meeting.
Natalie Miller of Miller's Auto Recycling in Fort Erie is a Director on the ARA Board representing Canada, as well as Chair of the Annual Convention Educational Programming Committee.
"This year's ARA Convention in Dallas provided progressive auto recyclers from all over with the opportunity to network and attend educational sessions in person following the challenges of the last 18 months," said Miller. "The energy was palpable for all who attended. Many immersed in the learning session and catching up with colleagues from near and far. In planning for the education session, the task at hand was to provide a comprehensive range of topics from post pandemic workplace culture, AI intelligence in estimating to the future of EV battery recycling, which was successfully met."
Educational sessions offered throughout the event included: The Future of Mobility and Automotive Recycling, Using Your Data to Cultivate Leaders, Environmental Ethos, Succession, Sales and Yard Valuation, Finding, Hiring and Keeping Great People, Post-Pandemic Work Culture, Simple Safety Steps, EV Lithium Ion Batteries: The economic case for Reuse vs. Repurpose vs. Recycle, and more. Several of the session were recorded live and have been made available online.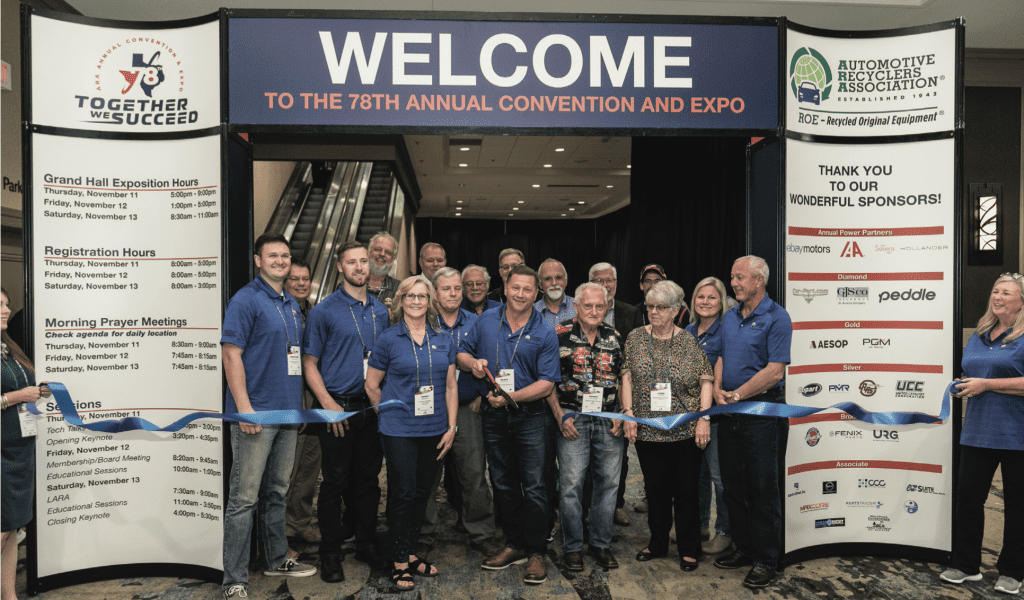 The Annual Awards Gala featured a new twist this year with mystery guests, a #tagyourteamswag contest, and trivia contest, pitting dinner table against dinner table, and was enjoyed by all.
Annual STAR Awards were given out, congratulations to the following winners:
Affiliate Chapter of the Year:
Pennsylvania Automotive Recycling Trade Society
Certification: Chuck's Auto Salvage (Douglassville, PA)
Member of the Year: Shannon Nordstrom, Nordstrom's Automotive
(Garretson, SD)
President's Award: Sandy Blalock, Executive Director, ARA
Lifetime Achievement: James H. Watson, Jr.; Charles Arcangelo
Apple Award: Automotive Recyclers of Massachusetts
The Recyclers Round table was another popular event, moderated by Greg Condon, Greg Daurio and Scott Robertson. Topics included changing vehicle design, knowing your customer, and the importance of training—all in an inviting atmosphere to share thoughts, opinions and experiences about the most important issues facing the industry today.
The event's closing Keynote Speaker was professional leadership speaker Heather Christie, who walked attendees through a series of activities designed to identify key action items and take-aways from lessons gleaned during the event's educational sessions and trainings.
Saturday evening closed with a facility tour of Fenix Auto Parts, authentic Texas BBQ prepared by members of the Texas Automotive Recyclers As- sociation, and a tour of the DFW Elite Toy Museum where attendees had the opportunity to see an amazing array of exotic vehicles and antique toys curated by industry veteran Ron Sturgeon.
The 2022 event is already in the planning process with even greater expectations for industry learning, networking and collaboration.