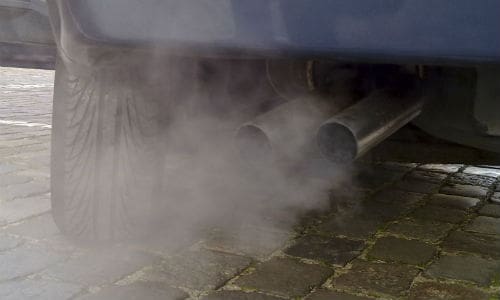 By Jeff Sanford
London, United Kingdom — November 25, 2015 — The UK House of Commons environment committee recently urged its government to consider a scrappage scheme for diesel cars. The call came in the wake of the VW emissions scandal. The thinking was that the government should consider ways of encouraging drivers to trade in the polluting diesel vehicles for cars that produce less nitrogen oxide.
"Tens of thousands of premature deaths are being caused in the UK every year by illegal levels of air pollution on our roads," committee chairman Hus Iranian-Davies was quoted as saying. "Introducing a national diesel scrap page scheme could … provide a short-cut to cleaning up the air in our cities."
The call comes as Europe's biggest car maker, Volkswagen, struggles to get to grips with an emissions scandal that surfaced in September. The company was forced to admit that it had cheated on US laboratory tests for emissions. The episode has sapped trust in the numbers on emissions provided by automakers. In the UK, where diesel engines are installed in almost half of new cars, there is a sense that pollution from vehicles is much worse than many thought. The scrappage fee would be a way to address this issue.
The UK's last scrappage scheme was initiated in 2009 in the wake of the financial crisis. At that time the fee was considered a method of stimulating the economy. Should Canada consider such a fee?
When contacted by Canadian Automotive Recyclers magazine, Steve Fletcher, Managing Director of Auto Recyclers of Canada (ARC), was bemused. "It's another twist on the VW situation," he said. He didn't think, however, that such a fee was needed or made sense in Canada. This country has far fewer diesel engines on the road. The environmental benefits would not be what they are in Europe.
"Generally ARC is neutral on scrappage schemes," says Fletcher. He suggests that if an OEM or government wants to deploy such a scheme he would hope they would use certified auto recyclers. But he didn't think this would be much new business for his members. "For every vehicle taken off the road earlier than normal safety, economic or environmental considerations, that is one less vehicle that we can sell our core product to – used auto parts," says Fletcher.
He went on to say that the market, as it is, works well to clear the system of vehicles. "Generally the market works to retire vehicles at the right time, and we want them retired with the professional, licensed auto recycling industry. With the VW case, or diesel in general, I don't [know]… whether early scrappage incentives are the right economic and environmental solution," said Fletcher.