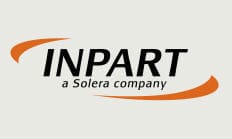 Westlake, Texas — November 11, 2015 — Solera Holdings has announced the integration of its parts procurement solutions, including Distribution Service Technologies ("DST") and APU Solutions ("APU"), to form InPart. Through InPart, Solera will enable online parts procurement from the industry's largest network of suppliers directly within the existing systems and workflow of collision and mechanical repair shops.
"Our vision is to become the premier procurement solution for all part types, including OEM, aftermarket, and recycled parts, for global collision and mechanical repair workshops," said Tanvir Arfi, President of Solera's Service, Maintenance Repair ("SMR") & Parts platform. "InPart leverages the capabilities of Solera companies across market segments, extending the value of our solutions for all of our customers – whether an insurer, repairer, or part supplier."
Solera's parts procurement solutions meet the unique business requirements of collision and mechanical shops, tailoring the user experience interface, functionality, and workflow to the market segment and end user. InPart will streamline the process of searching for, pricing, and purchasing OEM, aftermarket, and recycled parts for both the collision repair and mechanical repair markets.
For the collision repair market, Solera says InPart builds on APU PartsNetwork's 15-year foundation and provides benefits for all three stakeholders involved in a collision repair: insurers, collision centres and parts suppliers. Based on a patented workflow, PartsNetwork is used in thousands of shops and quotes over 103.5 million parts annually valued at $20.5 billion.
For the mechanical repair market, InPart incorporates DST's eCommerce Gateway and Identifix's DirectHit mechanical repair support website. Together, they combine vehicle repair information with real-time part information such as pricing and availability, enabling users in over 53,000 repair shops to make purchasing decisions at the time of need.
A statement from Solera says that by integrating with the industry's leading estimate management systems, collision repair management systems, mechanical shop management systems, and part suppliers' inventory management systems, InPart automates the entire parts procurement process, eliminating redundant or manual tasks for all stakeholders – insurers, shops, and parts suppliers.