This year, it feels different
By Gloria Mann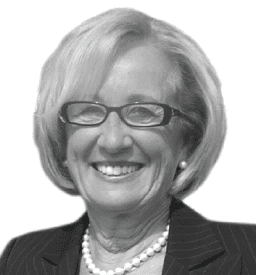 Anyone who knows me also knows the season of Canadian Auto Recyclers is hands-down my favourite time of the year. While my line with the automotive recyclers of Canada rings all year long, there's something special about connecting with the industry for the annual publication of our magazine.
This year, though, was different. The tales shared by industry stakeholders across Canada warmed my heart a little more than usual.
As I made my rounds of calls this year, learning of all the updates put forth by the passionate automotive recycling community, I repeatedly found myself thinking of how lucky I am to work with such a dedicated group of people. And I don't mean your average lucky duck—I truly feel like the luckiest woman alive with Canada's auto recyclers by my side!
Few groups can say they are as passionate about their work as automotive recyclers. The industry is rooted in constant improvement—and that's not a trend that randomly emerged during the pandemic. With the rise of electric vehicles and other technological mammoths, plenty of companies—automotive- related or not—are turning a blind eye.
The recycling industry, though? They've been researching these topics, hitting the drafting table and calculating ways recyclers can help answer questions like "how long do EV batteries last?" and "what can we do with these batteries in the end-of-life process?"
The trend can be seen elsewhere—not just in the exploration of electric vehicle recycling. The Automotive Recyclers of Canada are working on a plastics roadmap, which will see research in the areas of auto plastic available for recycling; tear-down to identify available auto plastics, logistics and recycling options; and ultimately develop a plan to increase pre-shredder auto plastics recycling in Canada. As Steve Fletcher puts it, Canada's recyclers are just so passionate about furthering the industry, they're more than gung-ho to be involved in the project.
On more personal levels, automotive recyclers across Canada are taking on new projects in droves! Seeing and speaking with the individuals I've worked with for so long—even getting to visit their yards in this tumultuous time—was an experience I cherished. Nearly two years without a visit—I must admit I was going a bit crazy.
While I wish I could name the achievements of all our incredible recyclers on this page, I certainly do not have enough room; that's why we have more than 130 pages of content for you to peruse! Every story between the pages of this year's publication has been carefully selected to celebrate the success, achievements and longevity of Canada's automotive recycling industry. This magazine would be nothing without you—the dedicated people that give end-of-life vehicles a second purpose, bettering the world with each vehicle dismantled; each part distributed to a grateful customer and each initiative embarked on.
Long live auto recycling! Cheers to the best out there!