Suivi de l'activité des organisations provinciales en 2022
When this magazine's editorial team was compiling the 2022 issue of Canadian Auto Recyclers, we heard from more than one party that the year had been one of the best on record for recyclers, where profits were concerned.
Naturally, in our interviews for the 2023 edition, we heard that the ball kept rolling. And, advantageous as this industry is, stakeholders are riding the wave and taking advantage of the times.
We checked in with the provincial auto recycling associations across Canada to hear what they've been up to since we last spoke—and what they're expecting in 2023.
AUTOMOTIVE RECYCLERS ASSOCIATION OF ATLANTIC CANADA (ARAAC)
araac.ca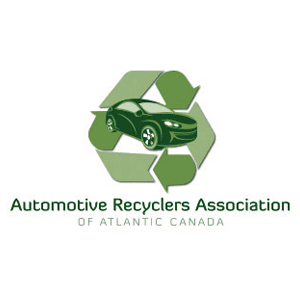 "Auto recyclers have a growing interest in scrap markets, opportunities and challenges. While we focus on vehicle acquisition, parts recovery and sales – there is a huge overlap with the efficient and safe processing of vehicles with the CARI membership," said Steve Fletcher, managing director of ARC. "To make it really interesting, some of the shredder's biggest customers are the large auto dismantlers, and some of the increasing profit opportunities for auto dismantlers are coming from scrap markets from old vehicles. We also have a lot of vendors in common—from insurance to health benefits to equipment providers.
"We are delighted to come together with the members of ARC and ARAAC at this meeting, and to have the chance to learn from and with each other," said Tracy Shaw, CEO and president of CARI. "Our industries are facing many of the same challenges and opportunities, so now is the ideal time to collaborate."
ONTARIO AUTOMOTIVE RECYCLERS ASSOCIATION (OARA)
oara.com
OARA held its first in-person convention since pre-COVID times in March of 2022, and it was a great success. Members, vendors and stakeholders in the industry thrived in the direct contact environment. Plans are underway for an even bigger and better event in 2023, back at the Mississauga Hilton. "We always learn from previous events, and we think we have some great changes planned," said Greg Woodbeck, OARA chairman. "We have hired a professional motivational speaker for the 2023 event to close the convention—we want everyone to leave pumped up and excited by this industry and all the opportunities that exist."
The trade show is filling up nicely as new and returning vendors plan to get in front of some of Canada's best auto recyclers. As in past years, OARA extends Member Only pricing to Direct Members from other associations within ARC.
2022 was a real challenge for the continuing implementation of the EASR regulation for auto recyclers. While the rules are in place to oversee everyone engaged in auto recycling in Ontario, without effective compliance and enforcement resources and plans–the regulations begin to be watered down and ineffective over time. COVID kept inspectors out of the field, and a constant turnover in ministry staffing made it difficult to pin down the regulator as to when and how the regulations would be enforced. OARA is committed to working with the Ministry and other stakeholders to make these effective regulations for everyone.
ASSOCIATION OF AUTO PARTS RECYCLERS (ARPAC)
arpac.org
ARPAC is proud to have integrated Pièces et Mécanique Omerville as a new member in 2022. Mr. Jacques Boisvert's recycling center is located at 735, St-Michel, Magog, Quebec, J1Z 4J3, and puts customer service at the heart of its priorities.
ARPAC, in collaboration with the CSMO-Auto, received a $333,445 grant from the Direction du développement des compétences de l'intervention sectorielle (DDCIS) for the development of an online training program that will allow aspiring dismantlers to perfect their skills on the Internet with a cell phone, tablet or computer, in order to master all of the skills specific to the dismantler's trade.
Insurance companies continue to experience significant rate increases in Quebec for vehicle recyclers in recent years. A project is being studied by ARPAC and its insurance broker to improve the situation. The ARPAC convention was held on September 17, 2022, in Drummondville and was attended by over 100 people.
ARPAC has a new representative on the Automotive Recyclers of Canada (ARC) Board of Directors, Mr. Gary Johnson, Vice-President of Johnson Auto Wreckers Plus. We thank him for his involvement and wish him all the best in his new position.
ARPAC is very proud to welcome two new members to its Board of Directors. Welcome to Jean-François Allie and Miguel Senécal.
AUTOMOTIVE RECYCLERS OF MANITOBA (ARM)
arm.mb.ca
The ARM are happy to report that its current executives have all agreed to stay on board for another year so thanks to Greg Lane, president; Emile Hogue, vice-president; George Shea, treasurer and Paul Jaihel, secretary. For the vast majority of members, 2022 meant it was time for a Canadian Auto Recyclers Environmental Code (CAREC) audit. The organization said its participation in this process was seamless as every recycler wanted to score well and have bragging rights for the next three years.
This year, ARM also had the opportunity to celebrate the Motor Vehicle Industry of Manitoba (MVIM) 20th anniversary. ARM awarded two scholarships in the amount of $1200.00 each to deserving applicants. We look forward to working with the MVIM for many more years to come. "We have seen our industry come full circle and have never been a more valued integral part of the repair process while assisting repair facilities with their parts request and quite often salvaging the cycle times that are more important now than ever," concludes ARM.
ALBERTA AUTOMOTIVE RECYCLERS AND DISMANTLERS ASSOCIATION (AARDA)
aarda.com
At the close of 2022, AARDA listed 59 full members and 23 associate members. As with many associations, AARDA was very pleased to be able to hold the annual conference after having to cancel it for the past two years due to COVID restrictions. The event was held in Red Deer in September with guest speaker Paul D'Adamo providing lots of information in addition to being a great entertainer! It was well attended, and everyone took something back to their business that they could profit from. The 2023 Conference was Set. It will be held in Calgary at the Blackfoot Hotel on September 15 and 16.
One of the key accomplishments from 2022 was creating a good relationship with Arthur J Gallagher Insurance. While many insurance companies are dropping recycling businesses, or drastically raising the rates, they are working to provide affordable coverage for members.
AARDA is also working with Chatterhigh to create a program for high school students that outlines the automotive recycling industry. This will be one of the options available through the life skills program that is used in Schools in Alberta.
AARDA is looking forward 2023 as there are exciting ideas and plans members want to association to look at.
B.C. AUTOMOTIVE RECYCLERS
(BCAR)
ara.bc.ca/b-c-auto-recyclers-division
The British Columbia government is proceeding with its plans to bring electric vehicle lithium-ion batteries under its extended producer responsibility (EPR) framework. Beginning in 2023, lithium-ion batteries will become incorporated into the Recycling Regulation with full implementation starting in 2026. The Automotive Retailers Association (ARA) is working on its own plans to bring lithium-ion batteries under the scope of the province's Vehicle Dismantling Regulation and is working on redesigning and modernizing its environmental audit system to work within an EPR framework.
A recent survey was sent out to B.C. auto recyclers regarding disposal of Toyota Prius hybrid electric vehicle batteries. Many recyclers in the province were unaware that Toyota operates a take-back program for its HEV batteries. However, according to the survey, only a small percentage of the total Prius batteries were being left in storage.
The Insurance Corporation of British Columbia (ICBC) has moved to a new pricing system for its recycled parts suppliers. In September of 2021, ICBC replaced the Allied recycled parts procurement system with Car-Part. Almost 50% of the recyclers in the province do not list their prices on the system with only a small percentage listing the majority of their inventory. The new policy will now only pay a collision repair shop for the listed price and all shipping costs to be included. Since shipping costs in BC vary with postal codes, including all the variations in with one listed price is seen as onerous.