Aurora, Ontario — The Aurora, Ontario Chamber of Commerce has announced the finalists for its regional 2022 Business Excellence Awards⁠—and there's a familiar name among the crop.
Carcone's Auto Recycling and Wheel Refinishing, owned and operated by the Carcone family since 1978, has been nominated as a finalist in the Family-Run category, alongside two other finalists: a hardware store and a shoe/clothing shop.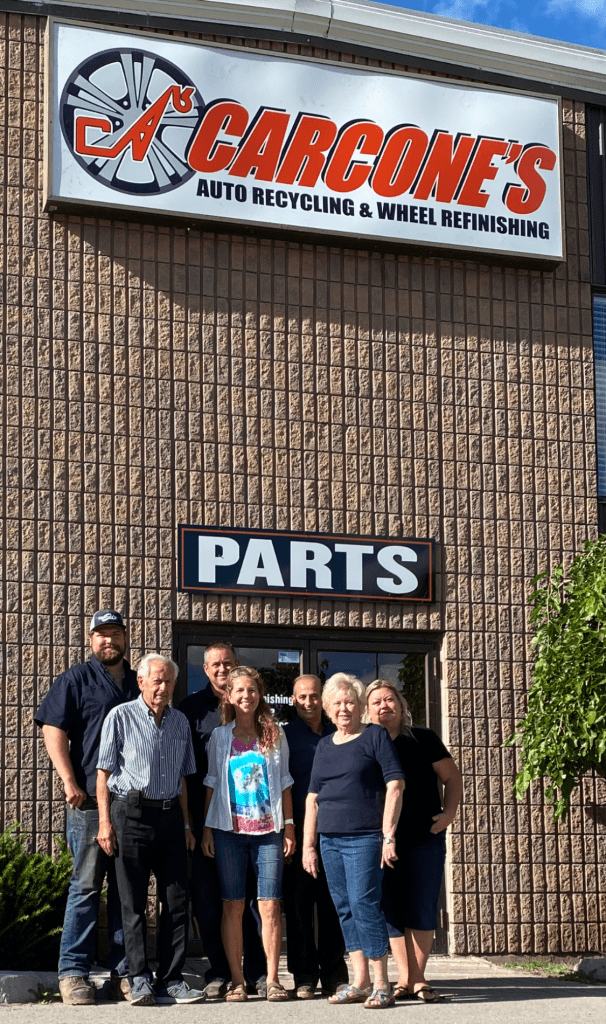 Carcone's Auto Recycling was founded by Tony Carcone and is now owned by his son, Michael Carcone. The facility employs more than 50 people and also operates a wheel refinishing division, which opened in 1996. Today, the wheel refinishing side employs nine full-time staff members and operates in its own 790 sq. m. (8,500 sq. ft.) facility.
The official awards night, where winners will be named, will be held on September 21.
Wish the Carcones good luck!