ESG is more than another acronym—it could impact your business
Companies traded on the stock market are feeling pressure to become more sustainable in compliance with a series of metrics titled ESG reporting, short for Environmental, Social, and Governance. Although
auto recycling facilities tend to be small business far removed from the stock exchange, these measures have potential to create increasingly significant effects on some recycling business partners, including insurance companies and collision repair facilities.
According to Simon Matte, president of the Association of Auto Parts Recyclers (ARPAC), the rise of ESG reporting on the corporate level has been prompted by "the need for transparency to protect the environment." The reports function as a tool to convince a company's stakeholders that a company's actions are not harming the planet and local communities.
The social pillar represents health, safety, and community outreach. The governance pillar represents diversity, corporate behaviour, and business ethics. The environmental pillar is the category that creates the most opportunity for auto recyclers as it represents waste management, material sourcing, and carbon emissions.
Investment firms like BlackRock have produced statements that they will only invest in companies with ESG reporting.
"That pushes the marketplace to respond to these big institutional investors," says Steve Fletcher, Managing Director of Auto Recyclers of Canada. Larger automotive industry players who have stock market linkages are constructing entire teams to document their ESG reporting. Due to their multifaceted nature, insurance companies are one example of market players with ESG requirements and companies in positions like these will be looking at their supply chain to build a better environmental strategy.
While there is obviously no direct requirement for small businesses to produce ESG reports, understanding how to record and present ESG metrics can be an asset when dealing with insurance companies. An auto recycler can incorporate ESG metrics into their sales message to get salvage contracts with insurance companies—an enormous advantage in a time of parts shortages.
As Greg Woodbeck, co-owner of Woodbeck Auto Parts, puts it, "an insurance company declares a total loss, those parts become available. If those parts are used to repair an existing vehicle, the customer doesn't need to buy a new one. That obviously will help an insurance become more environmentally friendly on paper."
Collision repairs represent another link between insurance companies and auto recycling facilities. More used parts usage in collision repair facilities reduces the total amount of waste going into landfills and saves the greenhouse gasses used in overseas shipping. It's another appealing feature for an insurance company producing an ESG report, encouraging them to partner with repair facilities that source their parts from a recycler.
Many of the facets of ESG reporting are areas where auto recycling facilities already succeed. After all, any reputable automotive recycler is well-informed on environmental regulations and take the necessary to ensure they are abiding by those rules.
While daunting at first, an auto recycler doesn't have to be an expert on the stock market or an environmental advocate to report on these metrics. "By looking at ESG publishing, you can get an idea of what these companies think is important," said Fletcher.
To benefit from the rise of ESG reporting, auto recycling facilities can
implement a combination of research, measurement, and communication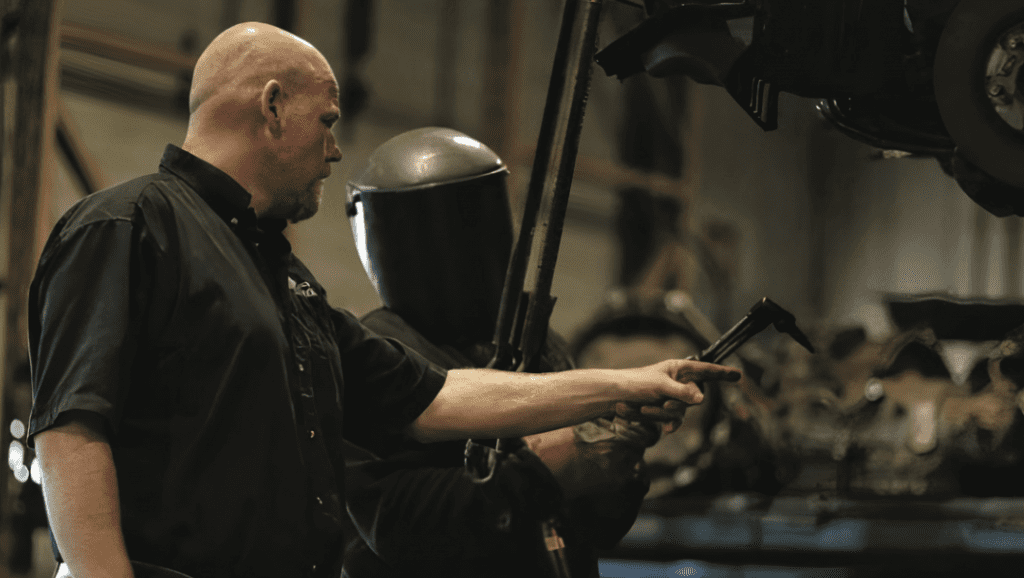 "The rise of ESG reporting on the corporate level has been prompted by the need for transparency to protect the environment." 
— Simon Matte, president, Association of Auto Parts Recyclers 
strategy. The first step is to research which parameters are important to publicly traded companies: reading the annual environmental reports of potential partners. A series of quantifiable targets, such as reducing the carbon footprint, and plans and tactics to get to those targets, will be laid out. Recyclers can ask themselves how their company can help achieve those goals and use that information to pitch a partnership.
"Recyclers are already going into potential partnerships and saying, here's my net zero commitment, here's my commitment to sustainability, here's my commitment to supporting Indigenous efforts. Pick me when it comes to choosing a partner," said Fletcher.
Another important strategy is to follow the reporting of larger players in the auto industry. Publicly traded companies report on risks to their future profitability, including environmental factors. Small businesses can look at this information for direction on what they should be reporting and how.
Equipped with this information, the next step is to start measuring. One of the most common kinds of environmental reporting is a greenhouse gas audit. For recyclers, this would measure the impact of their fleets of vehicles, their heating, their lighting, and the equipment they run. There are companies that specialize in greenhouse gas reporting and can be hired to generate this information. Some companies also do waste audits, which involve quantifying the data regarding pollutants removed from vehicles and measuring the materials that are diverted from landfills.
Auditing a company's environmental impact will produce a series of measurements that the company can highlight on their website, on social media and in a press release. A company's greatest environmental achievements should be as visible as possible to the public and potential partners.
"We see other companies that are issuing a generic press release. Local media and communities who never think of you as an environmental company will think about it. Catalogue this on your website or on your social media and push it out that way," said Fletcher.
The rise of ESG reporting is merely beginning; as Woodbeck explains, many auto recyclers already report the metrics the international market players are late to the party.
"ESG is so in its infancy. By no means is it filtering down directly to us yet, but I'm sure in some time it will."