GONE TOO SOON
Tesla has been talking big about its in-house insurance platform recently, and how it is providing insights on potential design improvements, but some recent reporting from Reuters has found that far too many of the electric automaker's vehicles are turning up as salvage prematurely. In a compilation of 120 Model Y vehicles found on salvage auction listings, Reuters found that a "vast majority" of the listed vehicles had less than 10,000 miles (approx. 160,000 km.) on the odometer, according to data obtained from Copart and IAA. All the Model Ys in the analysis were 2022 or 2023 models, and were built at either the Fremont, Calif. or Austin, Texas, plant, according to Reuters. Of the 120 listed vehicles, 14 of them were identified as long-range variants of the Model Y that were likely only built within the last year. Recent comments made by Tesla execs during a Q4 earnings call point to an effort on the part of the company to use data collected from its insurance division to make design changes that make the vehicles cheaper to repair, and therefore, out of an early grave in a salvage yard. "Previously we didn't have good insight into [the cost of repair]. The other insurance companies would cover the cost, and the cost in some cases would be unreasonably high. So, we have actually adjusted the design of the car, and made changes in the software of the car, to minimize the cost of repair," said Tesla CEO, Elon Musk. "We're actually solving how to get somebody's car repaired very quickly and efficiently and back in their hands quickly."
PROGRESS FOR PROGI
Progi has announced that going forward, Quebec vehicles sold on the ProgiPix car auction platform will be made available to all buyers with a Canadian operating license. The Quebec-based company is opening the floodgates to all accredited auto recyclers operating in Canada with this news, which operations director Frederic Miceli says plays into an ongoing shift of Progi's overarching business model. "Our vision has always been to provide a platform designed by and for automotive recyclers and that is the direction we are heading in. We invite new buyers to the table with a desire to create more opportunities for Canadian recyclers," said Miceli.

WE'LL MISS YOU, MARY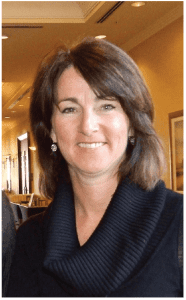 Mary Poirier from Valley Automotive in Pembroke Ontario has stepped down from the Automotive Recyclers of Canada Board of Directors after an incredible run of service. Poirier was appointed to the Board of ARC as one of the Ontario representatives in 2009 and has held the position of Recording Secretary since that time. "I've been on the ARC Board for quite a while. I've seen a lot of changes, and had the joy of working with some of Canada's best auto recyclers. But it is time to hand the reins over to the next generation of auto recyclers. Big changes are coming to the industry, and the younger generation needs to have their say and be involved." Poirier continues to serve on the Board of Directors of the Ontario Automotive Recyclers Association (OARA) in the position of Treasurer. Poirier's replacement on the Board is Corey Earl from Hotch's Auto Parts in Prince Edward County Ontario. Corey brings with him decades of experience in automotive recycling as a second-generation auto recycler.
AND STAY THERE
Nissan executive Nic Thomas claims that almost all of the EV batteries the OEM has ever made are "still in cars." "We haven't got a great big stock of batteries that we can convert into something else," said Thomas, who serves as the U.K. marketing director for Nissan. "It's the complete opposite of what people feared when we first launched EVs—that the batteries would only last a short time." Nissan has only collected a "relatively small" number of Leaf batteries, according to Thomas. The stock has largely come from collision total losses or warranty issues, and some of the recovered batteries were recycled into solar panels to supply backup power to the Johan Cruijiff Arena in Amsterdam. Other Leaf batteries will be dismantled and reused in consumer-level portable energy storage packs—that is, "when [Nissan has] got some batteries to go into them," said Thomas. "But by far the easiest thing to do is take the complete battery out of the vehicle, put it in a shipping container in a rack and plug that into a solar farm," he added. The International Energy Agency estimates that the world has enough global capacity to recycle 180,000 metric tons of used EV batteries annually—but recycling analysts believe that EVs bought in 2019 alone will eventually generate more than 500,000 metric tons of battery waste.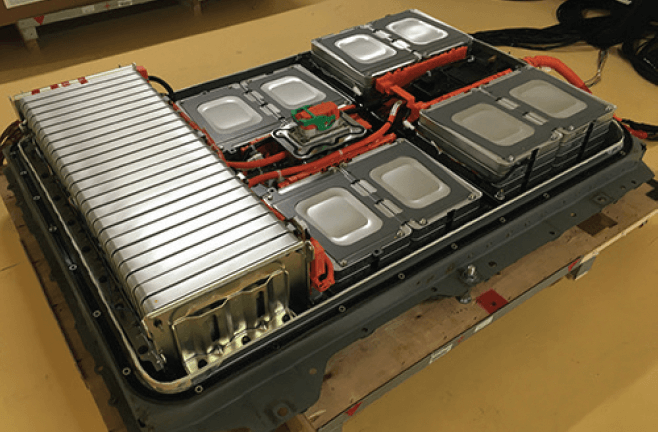 ENOUGH FLUFF
A Toronto-area auto recycler has received some mainstream attention for his calls to automakers to develop recycling procedures that properly account for non-metal waste, which often winds up in a landfill. In a story published in the Toronto Star, president of Scarborough's Standard Auto Wreckers' David Gold spoke on how, much like with the aftermarket's Right to Repair movement, Canada's auto recycling sector needs a framework in place to allow dismantlers to be able to do their jobs as thoroughly and sustainably as possible. "Plastics, fabrics, foams are all shredder 'fluff' that is bound for landfill because the economics of it doesn't make sense," said Gold, who said he wants to see automakers engage with recyclers to advise on how best to deal with end-of-life vehicles. "They don't provide any information on dismantling their vehicles," he said. "We're working on a Right to Repair Act. Maybe it's time for a Right to Recycle Act, as well."