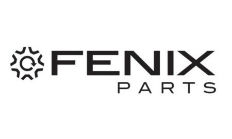 By Jeff Sanford
Westchester, Illinois — November 18, 2015 — Fenix Parts announced its third quarter results this week. The relatively new auto recycling conglomerate continues to iron out some of the challenges related to the merger that created Fenix, while dealing with a remarkably low price for scrap steel.
The company reported that revenues at the company were $27.3 million for the third quarter of 2015. This includes $1 million from the acquisition of Ocean County. But the company reported an overall net loss of $6.5 million.
Sales of recycled OEM products were approximately $22 million for the quarter. Sales from other ancillary activities, which include the sale of commodities, were approximately $5 million. Substantially lower prices for commodities, including scrap metal, caused revenues to be slightly less than revenues in the same quarter last year.
The price of scrap steel has tanked over the last year, declining by approximately 45 percent year over year. This is inline with other commodity prices, which are generally falling as the Chinese economy slows.
In addition, Fenix, which has substantial operations in Canada, said a depreciation in the Canadian dollar of roughly 20 percent over the year, contributed to lower reported revenues in the third quarter of 2015.
Kent Robertson, CEO of Fenix Parts, was quoted as saying that, "Third quarter sales of our OEM auto parts continued to perform well, but was more than offset by lower scrap prices, foreign currency translation and the impact of significant startup-related costs. During our first full quarter as a combined company our operating team executed our key initiatives and overall strategy to deliver significant gross margin expansion. We have also made progress increasing our inventory of parts, broadening our geographic footprint and enhancing our distribution capabilities. In addition, our acquisition pipeline continues to be strong as companies recognize the opportunity Fenix Parts represents – as evidenced by our third quarter acquisition of Ocean County Auto Wreckers and the recent additions of Butler Auto Sales and Parts and Tri-City Auto Salvage."
Fenix completed its IPO and the acquisitions of its eight founding companies in mid-May 2015. The company acquired Ocean County Auto Wreckers in August 2015.
As of September 30, 2015, Fenix had $10.9 million of cash and cash equivalents on hand, a $9.75 million term loan outstanding, and no borrowings against its revolving line of credit.
In October 2015, Fenix acquired Butler Auto Sales and Parts and Tri-City Auto Salvage, both located in North Carolina, which used a combined $6.2 million in cash and $8.7 million in borrowings against its line of credit, in addition to the issuance of 149,281 shares of Fenix common stock.
Robertson was also quoted as saying that, "Looking ahead, we will build on strong industry dynamics by executing our business and expansion strategies. With the implementation of our consolidated reporting platform, we have a foundation in place to drive significant general and administrative cost savings in future periods. In addition, with a robust pipeline of acquisition candidates and 16 high-quality facilities located throughout the Eastern U.S. and Canada, we are well positioned to grow the business and deliver long-term value for our customers and shareholders."