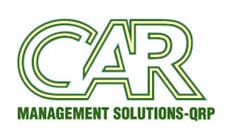 Brampton, Ontario — December 16, 2015 — CAR-MS QRP is expanding again, this time in Ontario. The network of professional automotive recyclers also recently announced new members in Atlantic Canada, greatly expanding the network's coverage.
The new facility in Ontario is the second location of Hotch's Auto Parts, located in Bowmanville. Pat Ryan of CAR-MS QRP Canada would like to welcome the second location of Hotch's Auto Parts to the expanding group of recyclers. Hotch's Bowmanville location is located right off the 401 and will complement the company's existing operation in Belleville, Ontario.
"We now have 40 members in the QRP Canada family, serving all of Ontario and Atlantic Canada," says Ryan. "This puts us halfway to our goal of bringing together the 80 best recyclers across Canada."
Further cementing the cross-Canada approach, CAR-MS QRP has recently unveiled its new Parts Locator at qrpcanada.ca. Through this online tool, repairers and consumers can access all of the inventory available from QRP Canada member recyclers.
"You can search by VIN or make and model, search for just one part or several, and it's filtered by location," says Ryan. "Our member facilities have a lot of great parts, and this tool makes it easier to find them than ever before."
For more information on CAR-MS QRP, please visit car-ms.ca. The parts locator can be found at qrpcanada.ca.